The Gift that keeps on giving…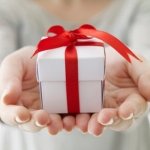 Free Authentic Self Empowerment (ASE) tips & training resources delivered to your inbox.
ASE enables you to transcend the ego states that limit your personal, professional and spiritual growth. These recordings teach practical skills and facilitate guided processes that create inner alignment – bringing more of You to Life!
Discover how to access fresh perspectives and empowering states of consciousness as well as the means to apply them purposefully…
 Sign up for our monthly ASE tips & resources email:
You can unsubscribe anytime and your email will never be shared with anyone!
.