Healing benefits of being in The Void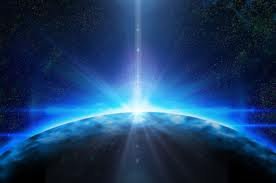 There is so much for you to discover outside your map of reality…. Find out how being in "The Void" (Open Awareness) can be healing and transformative in this free video.
The Authentic Self Empowerment (ASE) method involves transcending your current concept of reality and accessing "The Void" – a realm in which your consciousness is not limited in any way…
In an expanded and interconnected state where your mind is open and clear, you have the freedom to make fresh and creative choices, plus you are able to tap into your healing and transformative potential. Insights and healing energies from The Void can then be embodied and applied in your life in whichever way is meaningful to you.
In the following free training video (filmed at a live ASE Facilitator Training) Jevon Dängeli introduces how The Void can be accessed and how intelligence and resources can be channelled into the various contexts and situations in your life for any purpose.
Anyone can benefit from what you will learn in the training video, also therapists, coaches, counsellors and mentors may find the method especially useful in their professions.
To listen to the guided processes mentioned in this video visit this website's free ASE audios
Discover more about Open Awarness
Enjoy The Void and please share 😉