Become a facilitator of core healing and integral transformation

This 5-day course teaches therapists, clinicians and coaches how to work with unconscious processes in order to resolve most mental/emotional, behavioral and psychosomatic issues at the causal level.
Unconscious change always precedes conscious insight!
Presented by Jevon Dangeli (MSc Transpersonal Psychology, Transpersonal Hypnotherapy Practitioner, NLP Trainer) and Dr Hennie Geldenhuys.
The techniques and methodologies taught at this course combine Ericksonian Hypnotherapy, Transpersonal Psychology and Mindfulness based interventions. You will leave with advanced yet simple approaches to effectively help your clients/patients achieve sustainable outcomes. One of the unique attributes of this
course is learning how to identify and make constructive use of the transpersonal phenomena that arise in sessions with clients.
Summary of the course content:
Review of hypnotherapy skills in preparation for more sophisticated techniques
How to coach the unconscious mind – conversational & covert approaches
Transpersonal interventions to resolve psycho-spiritual crises
How to facilitate a context for unconscious change & healing
Mindfulness based methods to clear unconscious issues
How to induce & utilise various states of consciousness
Unconscious clearing of unwanted states and beliefs
Conversational regression & progression techniques
Advanced methods to direct the unconscious mind
Multiple embedded metaphor intervention
Utilisation methods to activate healing
Unconscious review & installation
The "Double Dream Integration"
The full unconscious interview
The presuppositions of transpersonal hypnotherapy:
Mind-Body-Spirit is one holistic system.
All hypnotherapy interventions should lead to integration and wholeness.
Self actualization is the process of unveiling who we already are on more intrinsic levels.
Personal problems are linked to limited self-concepts and narrowed modes of perception, thus –
Expanding one's self-concept and opening one's mode of perception can be generative and transformative.
All human beings are more than they think they are, therefore they are capable of more than they think.
How we perceive and relate to people, influences their perceptions and capabilities in our presence.
All states are constantly changing, therefore we always have the choice to change how we experience any situation.
Everyone and all phenomena are interconnected on some level(s), and it is possible to experience degrees of this interconnectedness to the point of unity consciousness.
Transformation in hypnotherapy is promoted by transcending our sense of separateness and cultivating a sense of interconnection and oneness.
By completing this course you will be certified as a
Transpersonal Hypnotherapy Practitioner
.
Our Hypnotherapy certification is recognised & approved by:
The Transpersonal Coaching & Therapy Network
The International Association of Coaches, Therapists & Mentors
The International Network for Humanistic Neuro-Linguistic Psychology & Hypnosis
The International Hypnosis Society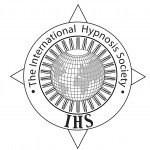 .
..
.
.
.

.
.
.
To read what people have said about this course, see TESTIMONIALS
NEXT COURSE:


.
This 5-day course includes the 4-day ASE Advanced Facilitator Training plus one day of learning/practicing specialized transpersonal hypnotherapy techniques, followed by 3 masterclasses via Skype.
.
Live training dates: 6-10 March 2018
Skype sessions: on agreed dates
Location: South Africa, West Coast
Venue: Langebaan, The Sanctuary, 7 Bifolia St.
Training times: 10am – 6pm daily
Course fee:
Early booking R 22 900.-
Standard R 23 900.-
Special fee for those who have previously done ASE Advanced Facilitator Training: R 7 900.-
Includes all study material, certification & catering
The pre-requisite for attending this course is current certification as a Hypnotherapist, or NLP Master Practitioner, or ASE Facilitator.
.
.
Certification criteria:
The Transpersonal Hypnotherapy Practitioner certificate is provided electronically (PDF) once the 5 days of live training and the 3 masterclasses have been attended, our Code of Ethics has been signed, as well as 50 hours of experience (post-course sessions with clients) have been logged and submitted, plus a report has been completed – describing the details of 10 of those sessions.
For more details about this course, please contact us
Click here to read about Hypnotherapy
The Unconscious Mind is not unconscious, only the conscious mind is unconscious of what the Unconscious Mind is conscious of!

You have to LOOK INSIDE to find out…

"Your vision will become clear only when you look into your heart. Who looks outside, dreams. Who looks inside, awakens." – Carl Jung
I enjoyed the ASE course thoroughly and it exceeded my expectations. I enjoyed the fact that it was not airy-fairy stuff, but based on neurological and psychological facts, but still had a powerful effect on me as a human being.

My biggest insight was that I can change my "filters" and "programming" (neurological pathways) from a young age up to now to have a better and more baggage free life and that I can live more aware and mindful every day and experience other people and life in a new way.

What I enjoyed most about the ASE Emersion event is that the methodology works... I feel empowered. I have tools that can guide me and enable me to be more in control of my life, thoughts and actions. Life does not have to be auto-pilot! Sometimes in the past... it felt as if life was happening to me... I now feel that I can affect life, in how I feel, experience and engage with life... future, past and present.

I loved every moment of the course. My greatest learning was that I am so much more than what I ever could have dreamt of. Broken to whole. Sad to strong. Heavy to light. Lost to found. Dark to bright. Crumbling to solid. Empty to complete. Seeking to fulfilled. Hope to reality!

Jevon's vast knowledge and profound way of facilitating this course is outstanding, I got much more than what I expected!

This course is magical and transformational – at last I feel competent and confident to do what needs to be done. Jevon and the lovely group created a fun, authentic, kind, gentle and safe space for learning.

Jevon remains grounded and real at all times, which creates the best environment for learning. ASE is a great tool that is versatile and fluid. It is also a fool-proof modality.

I felt understood at all times, integrated and encouraged. The group was so well guided by Jevon despite the different personalities. I really learnt to believe in my abilities – thank you!

Jevon and the group created a powerful connection between all of us and a beautiful bond. The venue was also awesome. I have learnt how to deal with my own perceived issues and can now help others in an easy, well-structured way.

ASE has offered me new ideas, new concepts and new learnings. Everybody can benefit from some ASE nourishment, even if they have no issues. Thank you Jevon!

The ASE approach is profound in that it inspires answers that really bring about healing and freedom. Awesome!

ASE Facilitator Training is for anyone who is willing and open to shifting how life's challenges can be healed and transformed in a practical, do-able and user-friendly way.

I am very excited about the great change that has taken place in me on a day to day and moment to moment basis during the pre-study and attendance of the ASE Facilitator Training as well as the Advanced ASE Facilitator Training.

Some deep and fundamental work was done. A truly warming and wonderful experience.

The ASE Facilitator Training has been an awesome experience and has already enriched my life, I am much calmer. I can´t wait to take this further, it is something that I will continue applying for the rest of my life.

I loved the amazing interaction with a highly developed group in a space held by an outstanding trainer/facilitator. The ASE Facilitator Training has met every need in me to take my skills to another level – certainly the best training incorporating already existing methods in a totally different way to bring about huge transformation.

The ASE Facilitator Training provided lots of new tools and strengthened my beliefs in my own potential and capabilities. What I enjoyed most was the amazing feeling of support from Jevon and the group. A consciousness that we were all learning, therefore all questions were welcome, as well as no judgement or criticism for needing to use the manual during the practical exercises.

I found ASE Facilitator Training extremely helpful, especially for my own personal practice of meditation. I've been on a spiritual path for more than 34 years but the ASE training has given me greater understanding of myself as well as others. I really appreciated Jevon's very natural, casual and unpretentious approach in teaching and supporting.

The course was fantastic, well presented, with such authenticity and love. It was a deeply profound journey, both personally and professionally. I really enjoyed the energy between us in the group and how we all learnt to really tap into our intuition. The facilitation and development of "peripheral awareness" allowed us to integrate the ASE processes at a deep level so that we left the training competent at facilitating them.

Thank you Jevon for creating and holding the space, for sharing all your knowledge and wisdom. Thank you Jana for all the arrangements and making sure everything ran smoothly. Thank you both for doing what you do with so much love and passion.

The ASE Facilitator Training was delivered professionally with sensitivity and intuition. The integration of theory and experience and practice was seamless and impressive – a remarkable journey! It was life-changing. I loved every second of this course!