The fun antidote to stress!!
The Stress Undoing Process (SUP) involves simple psychological skills that enable you to keep your stripes in all types of stressful situations. 
SUP helps to reduce the harmful effects of stress on the body and mind, thus it cultivates resilience, enhances performance, increases vitality and promotes harmony in relationships.
SUP also enables you to reduce mind chatter, be present, sleep well and experience more 'flow'.
3 ways to learn SUP:
1. SUPing (Stand Up Paddling) stress release and team building events
An adventurous and memorable day enabling you to release stress, while discovering how to apply the SUP skills in everyday life.
Get out and about with friends or teammates and have fun in nature. Experience mindful SUPing – focussed on establishing balance and alignment in body, mind and spirit.

SUPing days involve learning our specialised Stress Undoing Process and stand up paddling, then combining the two.
Team building SUPing events include a variety of exciting activities on the ground and paddle board. This is a unique and fun way to enhance team coherence and morale. Our team building events teach the Stress Undoing Process through a blend of interactive games and mindfulness based exercises. We ensure that each individual gets value from the event and understands how to use the SUP skills in all situations. Participants leave rejuvenated and uplifted, as well as motivated to continue applying their stress coping and performance enhancing skills effectively in the relevant contexts.
SUPing events available in Hamburg, Mallorca, Lake Garda (Italy) & Cape Town


.

No previous stand up paddling experience required


.

Catered and customised to suit any group


.

All ages and all fitness levels welcome


.

Half day or full day options available
Contact us for more information
.
2. Stress Undoing Process in-house seminars (at your location of choice)
For an example of such seminars, see here.
Contact us for more information.
.
3. Stress Undoing Process sessions for individuals (via Skype)
For information about sessions, see here.
.
All SUP events and sessions are facilitated by Jevon Dängeli – a leader in the field of stress management and burnout prevention, with a passion for paddleboarding. Jevon has nearly 20 years experience as a coach and therapist specialising in helping people overcome the effects of stress and burnout.
Jevon completed a MSc in Transpersonal Psychology (Middlesex University, UK) which included researching the main SUP skill (Peripheral Awareness). His research suggests that SUP is an effective  mindfulness based approach to resolve distress, while helping to enhance resilience and prevent burnout.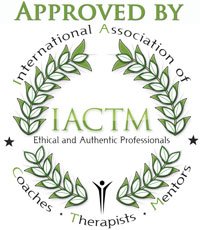 .
Also available:
Stress & Burnout Rejuvenation Retreats
Free SUP resources:
The Burnout Self Diagnostic Tool