This specialised NLP course provides you with the ability to identify how each person experiences the process of change internally, and equips you with a vast and versatile set of skills to help individuals and teams move through change with greater ease and fluidity.
.
Presented by Jevon Dängeli, MSc Transpersonal Psychology, Certified NLP Trainer & Coach
.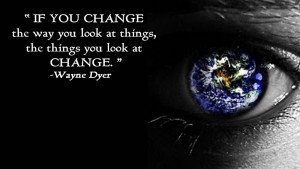 In this intensified climate of change, people, businesses and organizations are forced to either become comfortable with change or to suffer the consequences of the stress that change brings. Therefore, the ability to manage and adapt to change in one's personal life and in the workplace is no longer a luxury, but an essential means of avoiding  overwhelm and maintaining resourcefulness both during the transition and thereafter. Usually major or rapid organizational change is extremely challenging because the structure, culture, and routines of organizations often reflect a persistent and hard-to-remove "imprint" of past experiences, which are resistant to the unfolding changes of the organization. NLP involves the use of effective techniques that can be used to help those who are negatively affected by change. It does so through helping people overcome those former, limiting imprints and then empowers them through establishing and integrating positive motivation strategies.

Since organizational change has an effect on all departments and employees, everyone involved must learn how to deal with the changes to the organization. As such, it is imperative to support the people whose performance, resiliency or commitment will be challenged through the changes. This is where the application of NLP makes a big difference.
This course is for organisational change managers, coaches, consultants and HR professionals, as well as anybody whose occupation involves helping people and businesses to deal with change resourcefully.

How this course works
This course involves 2 parts –
An online training module
A live 3-day training module

Part 1 – the online training module includes:

Watching 24 NLP training videos (472 minutes – online viewing).

Answering a set of review questions for each video which you complete and submit by email. Your answers are assessed and you are provided with feedback and supervision in order to integrate your learnings.
Jevon's book: The User Manual For Your Mind & Your Life in PDF format.
Answering a set of review questions based on the central themes in the book which you complete and submit by email. Your answers are assessed and you are provided with feedback and supervision in order to integrate your learnings.
Empowered Performance with HNLP audio-programme (MP3).
A case study: You are provided with a communication breakdown scenario and required to use the NLP approaches taught in your course videos, audios and book to address this issue.
Your case study is submitted by email, marked, and you get feedback as well as supervision.
The feedback and supervision is provided either at the onsite module or via Skype (depending on when the assignments were submitted and the participant's preferences)

Part 2 – the live 3-day training module involves:
Transferring the NLP skills taught in part 1 into the context of Change Management (CM).
Participants learn how to apply the relevant NLP approaches in the various circumstances that arise in CM.
Discovering how to become comfortable with change and uncertainty, as well as how to maintain resourcefulness throughout the process.
How to use NLP to enhance the effectiveness of other popular CM models: The Prosci ADKAR Model, Kotter's 8-Step Change Model, Dialogic Organisational Development.
'The Facilitating Wheel' – a model to navigate change with clarity and inner alignment.
The NLP Coaching model to transform limiting perceptions and optimise communication.
Practice at 'holding the space' – cultivating empowered self leadership.
Plenty demonstrations, supervised exercises and Q&A.
Lots of fun while learning and playing with NLP's transformational change methods.
Groups are kept small so that we can give plenty attention to each of the participants and their unique learning styles. Each course is customised around the individual and group outcomes that are elicited at the start of both modules. Read what people have said about their experience of training with Jevon – TESTIMONIALS

Certification
Upon completion of this course, participants get a "NLP Change Manager" certificate that is recognised and approved by The NLP Global Standards Association, plus The International Association of Coaches, Therapists & Mentors, plus The International Network for Humanistic Neuro-Linguistic Psychology, as well as The European Community for Neuro-Linguistic Programming.
.
.
.
.
.
.
Scheduled course in South Africa:

Live training dates: 27-29 October 2017
Location: Eldoraigne, Centurion (between Johannesburg & Pretoria)
Venue: The Kynpie Kat Theatre, 42 Ireland Avenue
Fee: R13 900.- (includes both modules, all training materials, certification, lunches & refreshments)
Enrol: Fill in and return BOOKING FORM to info@authentic-self-empowerment.com
.
What participants have said about this course:
Jevon, your teachings are amazing. I cannot stop bragging about how fortunate I am to have stumbled across you and the message you are here to share with the world.
-Jeanette Kuhn

I love Jevon's training style as well as the profoundly practical methods for coaching and change management that I have learned.
-Leigh Hallendorf

Thank you Jevon for your energy and compassion throughout this course. I loved learning these practical change management techniques and enjoyed the interactions in the exercises.
-Martine Cassidy

This is an amazing course. My my biggest passion was ignited and I now know what I definitely want to do as a career.
-Caroline Marx

I thoroughly enjoyed practicing these powerful change models and discovering how to work with the unconscious mind. -Karen Du Preez

Really enjoyed Jevon's demonstrations of these versatile change techniques.
-Susan Bezuidenhout

The course was lots of fun! Jevon's Open Awareness approach is profound and should be something that every coach or change manager knows about and uses. -Mika Button

Those who are already certified NLP Practitioners or Master Practitioners will raise their level of knowledge and competency through learning Jevon's unique and highly effective approach to facilitating change through "coaching the unconscious mind". If you are already a certified NLP Practitioner, you may exclude the online part of this course and attend only the live 3-day part at half price: only R6 900.- (including certification).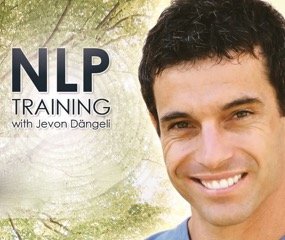 Interested in NLP Practitioner and Coach certification?
By completing the Change Management with NLP course, plus either our NLP Advanced Facilitator Training (online course) or the ASE Facilitator Training (live 6-day course), you will be eligible to get our internationally recognised NLP Practitioner and Coach certificates.
If you would like to have the live part of this course presented in your area, please enquire.

About the Trainer
Jevon has been providing NLP certification courses and related training in various countries since 2004. He has developed a mindful and holistic approach to NLP that is known to be transformative and empowering while being less technique driven than other approaches – making it ideal for coaching. He completed a Masters (MSc) degree in 'Consciousness, Spirituality and Transpersonal Psychology' through the university of Middlesex, UK. This three year course included researching how a mindfulness based NLP technique helps to reduce stress and prevent burnout while enhancing one's performance. His coaching course is also part of both the MSc Transpersonal Psychology and the Post-Graduate Certificate programme offered by Alef Trust and the Professional Development Foundation – accredited by Middlesex University and IACTM.
I enjoyed the ASE course thoroughly and it exceeded my expectations. I enjoyed the fact that it was not airy-fairy stuff, but based on neurological and psychological facts, but still had a powerful effect on me as a human being.

My biggest insight was that I can change my "filters" and "programming" (neurological pathways) from a young age up to now to have a better and more baggage free life and that I can live more aware and mindful every day and experience other people and life in a new way.

What I enjoyed most about the ASE Emersion event is that the methodology works... I feel empowered. I have tools that can guide me and enable me to be more in control of my life, thoughts and actions. Life does not have to be auto-pilot! Sometimes in the past... it felt as if life was happening to me... I now feel that I can affect life, in how I feel, experience and engage with life... future, past and present.

I loved every moment of the course. My greatest learning was that I am so much more than what I ever could have dreamt of. Broken to whole. Sad to strong. Heavy to light. Lost to found. Dark to bright. Crumbling to solid. Empty to complete. Seeking to fulfilled. Hope to reality!

Jevon's vast knowledge and profound way of facilitating this course is outstanding, I got much more than what I expected!

This course is magical and transformational – at last I feel competent and confident to do what needs to be done. Jevon and the lovely group created a fun, authentic, kind, gentle and safe space for learning.

Jevon remains grounded and real at all times, which creates the best environment for learning. ASE is a great tool that is versatile and fluid. It is also a fool-proof modality.

I felt understood at all times, integrated and encouraged. The group was so well guided by Jevon despite the different personalities. I really learnt to believe in my abilities – thank you!

Jevon and the group created a powerful connection between all of us and a beautiful bond. The venue was also awesome. I have learnt how to deal with my own perceived issues and can now help others in an easy, well-structured way.

ASE has offered me new ideas, new concepts and new learnings. Everybody can benefit from some ASE nourishment, even if they have no issues. Thank you Jevon!

The ASE approach is profound in that it inspires answers that really bring about healing and freedom. Awesome!

ASE Facilitator Training is for anyone who is willing and open to shifting how life's challenges can be healed and transformed in a practical, do-able and user-friendly way.

I am very excited about the great change that has taken place in me on a day to day and moment to moment basis during the pre-study and attendance of the ASE Facilitator Training as well as the Advanced ASE Facilitator Training.

Some deep and fundamental work was done. A truly warming and wonderful experience.

The ASE Facilitator Training has been an awesome experience and has already enriched my life, I am much calmer. I can´t wait to take this further, it is something that I will continue applying for the rest of my life.

I loved the amazing interaction with a highly developed group in a space held by an outstanding trainer/facilitator. The ASE Facilitator Training has met every need in me to take my skills to another level – certainly the best training incorporating already existing methods in a totally different way to bring about huge transformation.

The ASE Facilitator Training provided lots of new tools and strengthened my beliefs in my own potential and capabilities. What I enjoyed most was the amazing feeling of support from Jevon and the group. A consciousness that we were all learning, therefore all questions were welcome, as well as no judgement or criticism for needing to use the manual during the practical exercises.

I found ASE Facilitator Training extremely helpful, especially for my own personal practice of meditation. I've been on a spiritual path for more than 34 years but the ASE training has given me greater understanding of myself as well as others. I really appreciated Jevon's very natural, casual and unpretentious approach in teaching and supporting.

The course was fantastic, well presented, with such authenticity and love. It was a deeply profound journey, both personally and professionally. I really enjoyed the energy between us in the group and how we all learnt to really tap into our intuition. The facilitation and development of "peripheral awareness" allowed us to integrate the ASE processes at a deep level so that we left the training competent at facilitating them.

Thank you Jevon for creating and holding the space, for sharing all your knowledge and wisdom. Thank you Jana for all the arrangements and making sure everything ran smoothly. Thank you both for doing what you do with so much love and passion.

The ASE Facilitator Training was delivered professionally with sensitivity and intuition. The integration of theory and experience and practice was seamless and impressive – a remarkable journey! It was life-changing. I loved every second of this course!