Get your whole mind working for you, instead of against you!
.
We specialise in delivering high impact and custom designed seminars or short courses, as well as one-on-one sessions to elevate sport performance.
.
How does ASE improve Sport Performance?

ASE provides psychological skills to elevate sport performance through equipping individuals and teams with a superior mental advantage.

ASE is perfectly suited to the enhancement of performance in sport, as it helps individuals and teams to reprogram negative beliefs, limiting behaviours and 'choking' thought processes. ASE can enable you to develop the mindset of a champion! In sport competition – when fitness, training, skill and talent are the same – it is the quality of mental preparation that makes the difference!
.
You are capable of more than you think, because you are more than you think you are!
.
ASE Sport Performance events typically include:

Positive Self Motivation – How to motivate yourself and others in a positive, empowering way.


.

Precision Visualisation Techniques – Learn specialised mental rehearsal skills to develop optimal performance from the inside-out.


.

Powerful Goal Achievement Strategies – How to clarify your desired positive outcome so that you can play with passion, purpose and pleasure.


.

Concentration & Focusing Techniques – Maintain concentration and emotional control under pressure through updating the effect of 'psychological triggers'.


.

Confidence & Positive Self Belief – Develop the confidence, positive self belief and mental toughness of the best in the game.


.
Intrinsic motivation and enhanced performance stems from first raising self awareness, then focussing on goals. 

 
Other valuable skills that could be included:
Achieve Focus and Flow under Pressure

How to access 'the zone', even in the most pressured contexts.




.

How to use ASE techniques to manage stress, 'fight & flight' mode, as well as deal with distractions effectively.




.

How to take control of your mental state to create a competitive advantage including overcoming nervousness, anxiety and excessive aggression.




.

How to eliminate negative self talk, remove limiting beliefs and install new ways of thinking optimally.




.

How to create positive resource states that can be accessed easily to create winning results.




.

How to develop and install new strategies to deal with pressure.

Recover From Injury Faster

How to identify the barriers (both physical and psychological) that slow down healing from injury and returning to full fitness.


.

How to become aware of and change limiting beliefs that may prevent you from recovering quickly and effectively.


.

How to utilise visualisation techniques that minimise 'time out' and get you 'back on track' as soon as possible.


.

How to apply techniques that will accelerate health and wellness regeneration.


.

How to integrate positive strategies and desired mental attitudes for getting back to full fitness faster.

Overcome Burnout
The symptoms of burnout (mental, emotional, physical and spiritual fatigue) can severely affect the performance of sports professionals and spill over into other areas of their life. We can help to identify if people are experiencing any level of burnout and treat it accordingly in order for them to get back and stay at the top of their game. For more information on the prevention and treatment of burnout, please visit >>this page<<
  .
Any problem is only a problem in the way you think…and changing your thinking is easier than you think.
.
Understanding Mind-Body Communication

Every highly competitive sports person knows that the body affects the mind and the mind affects the body. The mind-body connection is studied extensively in sports science.

ASE Sport Performance approaches, at their most basic level, enable people to manage their 'mind-body' so that they are in the best mental and physical state for optimal and successful performance.
.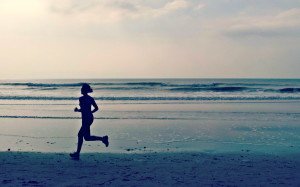 Applying the Mind-Body connection to Performance Enhancement

Whether as participants, coaches or managers we can use ASE to 'model' or study a person's performance in order to identify how exactly they do something. ASE provides a very effective method of identifying what accounts for their results – whether these are favourable or unfavourable.

We can identify how people perform a particular skill successfully – in order to enable them to replicate it more consistently (or to teach their skill to someone else). And, of course, we can identify how precisely they perform a skill unsuccessfully in order to coach them in better ways of doing it.
ASE perspectives allow us to identify the mind-body interactions, so that we can intervene as necessary in order to enhance the mind-body interactions in the contexts where performance enhancement is desired.
.
You have within you right now, everything you need to deal with whatever the world can throw at you. -Brian Tracy-
.
ASE Sport Performance sessions and events are facilitated by Jevon Dängeli – accredited NLP Trainer, Coach, Hypnotherapist and the developer of ASE. Jevon is also a qualified personal fitness trainer who has done competitive Judo for 20 years.
Contact us for more information and to find out how a ASE Sport Performance event can be created for you or your team's specific interests.